About College Park Family Care Center
A family health clinic in Johnson County
Our goal is to provide compassionate, comprehensive care for every member of your family. We have more than 90 providers, including specialists who can meet all your health care needs – from obstetrics and orthopedic surgeons to dermatologists and dietitians. At College Park Family Care, you can count on exceptional care from experienced, board-certified providers.
Mission Statement
College Park Family Care is a Christ-centered medical practice whose purpose is to provide quality, personal healthcare.
Specialties and Services
When you or someone in your family requires specialized care or diagnostic tests, you will be able to get the care you need at College Park. Our team includes a wide range of specialists. We also offer full-service laboratory services, cardiovascular imaging, endoscopy, and radiology.
Walk In/Acute Care Clinic
Our Walk In/Acute Care clinic is located at 11725 W. 112th Street at our Overland Park, KS office. We accept walk in patients during the following hours for urgent needs.
Mon - Thurs: 5:30pm - 7:30pm
Fri: Closed
Sat: 8:30am - 2:00pm
Sun: Closed
Call for holiday hours.
When you receive after hours care at our Walk In/Acute Care clinic you can rely on seeing a College Park provider who has access to your health history. We also have available lab and x-ray to see and treat many minor illnesses and injuries.
Building Healthy Families - Tips for Life and Health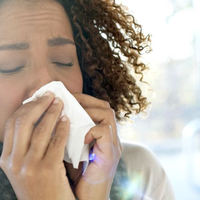 Winter allergies: 4 common causes and how to manage them
January 18, 2023
Find out which indoor triggers are causing your winter allergies.
---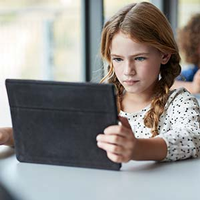 Screen Time & Your Family
May 23, 2019
College Park family physician, Hilary Nash, MD, discusses how screen time can impact your child's development and what you can do to set healthy boundaries. May 10, 2018
College Park Family Care's Dr. Hilary Nash discusses steps people can take to prepare for a tough allergy season this year.