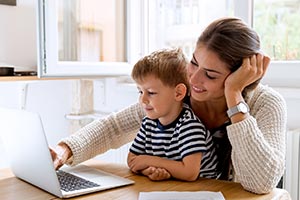 Now offering online scheduling
College Park Family Care introduces online scheduling to make it even easier for you to schedule with your College Park provider. New patients welcome!
In order to complete the scheduling process you must click on the link in the text/email confirmation in order to finish booking your appointment.
Note: Online scheduling is available for most of our primary care providers. If you do not see a time with one of the physicians that works for you, please consider scheduling with one of our Physician Assistants or Nurse Practitioners for more acute needs. If you need to schedule a time to meet with one of our physicians and do not wish to see one of our advanced practice providers, you can always use the form online to "request an appointment" with a particular physician and we will do our best to accommodate your request.
About Us
College Park Family Care is committed to providing quality, faith-based care for your entire family. Our team of over 60+ family practice providers and over 7 locations make it convenient for your family to get the care they need all in one place.
Walk-In Clinic
We also offer a walk-In clinic to accommodate those acute needs at our main location : 11725 W 112th St, Overland Park, KS 66210 with the following hours to accommodate your busy family's needs.
Accepted Insurance Plans
We accept most major health insurance plans except Blue Select and all Medicaid plans. We are also not accepting new patients in any Medicare products. See full list. (We will continue to see our existing patients as they age into Medicare products.)